2019 Shine 'n Star Contest Winners and More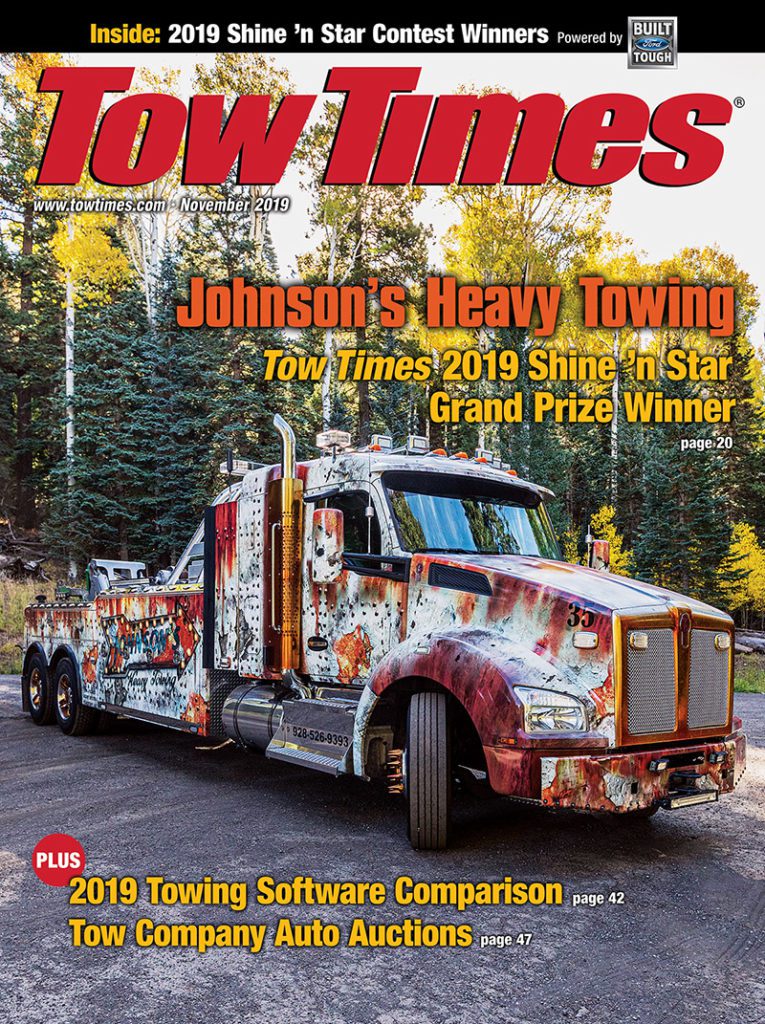 The Tow Times November issue features the winning trucks from all categories of the 2019 Shine 'n Star Contest. The first place winners of each category will also be featured in upcoming issues of Tow Times magazine. The Shine 'n Star Contest is sponsored by Tow Times and powered by Ford Trucks.
This special issue also features the 2019 Towing Software Comparison with a side-by-side listing of software features, benefits and options, and an update on how towing operations are using auto auctions and maximizing profits.
This issue also includes the unveiling of Miller Industries' new 100-ton rotator, and an article from the International Institute of Towing and Recovery on the importance of knowing weights and ratings of tow trucks.
Find this and more in the Tow Times November issue.