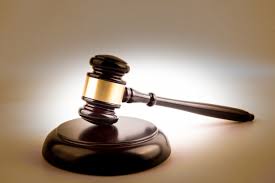 Prosecutors are questioning whether Malik Dosouqi, 26, of Pacifica, Calif., is mentally competent to stand trial for the alleged June 17 and 18 killings of a tow operator and taxi driver in San Mateo County, Calif.
Prosecutors say Dosouqi first lured taxi driver Abdulmalek Nasher  to a remote location on June 17 and fatally stabbed him. The next day, according to prosecutors, he called for a tow and operator John Pekipaki responded. Pekipaki was also fatally stabbed.
According to news reports, Dosouqi is charged with two counts of murder, two counts of use of a deadly weapon, two counts of infliction of great bodily injury and two counts of special circumstances.
Dosouqi has reportedly exhibited strange behavior and outbursts during court proceedings, and requested to fire his attorney and represent himself.
A court hearing for Dosouqi has been delayed as doctors have been appointed to evaluate him. They are to report their findings to the court on August 30.