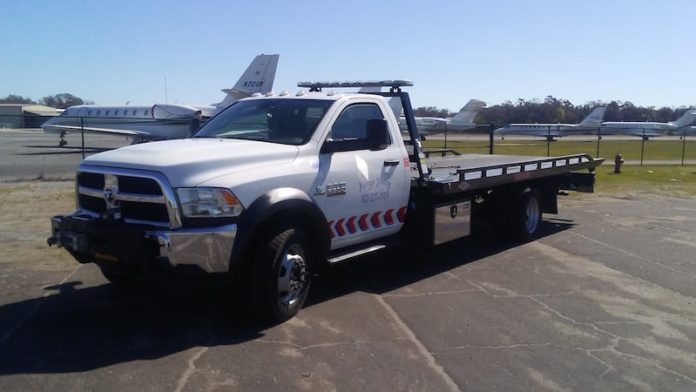 This 2015 four-wheel-drive Dodge Ram 5500 with a Danco 20-ft. steel 12 Series bed is owned by Steven Young of Youngs Towing in Townsend, Ga. The truck's features include a Warn 12,000-lb. winch on the front, all-LED marker lights and a Whelen Justice light bar.
Youngs Towing has been in business 10 years and services dealerships, Copart and local tows in the Townsend area.
The photo, with a line-up of aircraft in the background, was taken at the St. Simons Island airport in St. Simons Island, Ga.