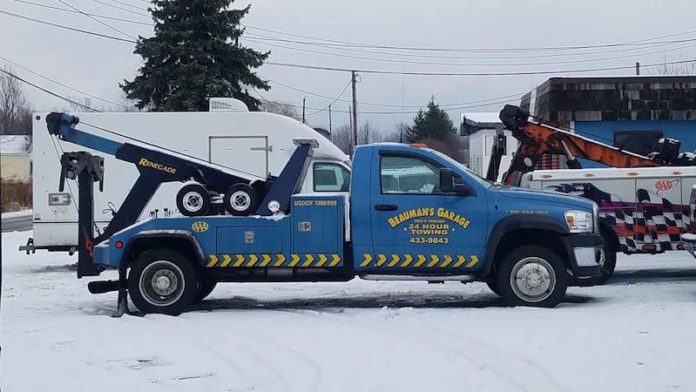 Brian Beauman of Beauman's Garage in Lockport, N.Y., calls this 2008 Dodge Ram 4500 with a Chevron 408TA the "Dodgebeast".
"I've run this truck since new and has towed and recovered everything,"
he writes. Beauman's Garage has been in business over 50 years and offers light- to heavy-duty towing, complete auto and heavy truck repair and emergency road service in the Lockport area.