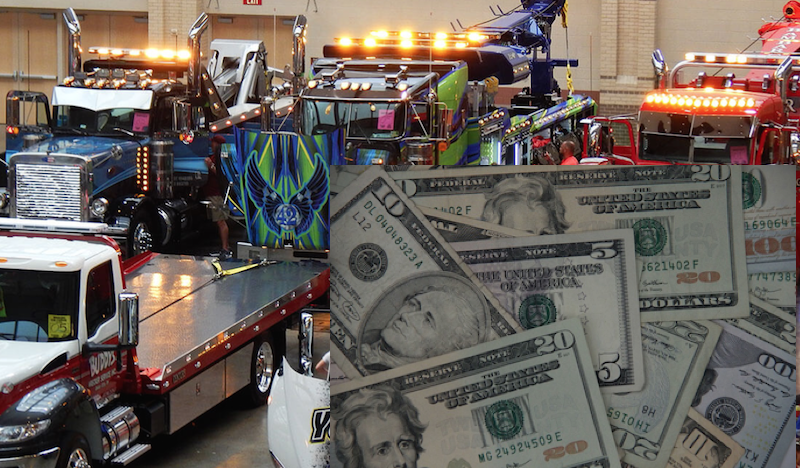 Enter your tow truck in the Tennessee Tow Show Beauty Contest and you could take home not just a win — but cash.
Grand prize, first- and second-place winners in each contest category will win cash prizes, courtesy of Ford Trucks.
The entrance fee is $60 per truck, and your truck will be parked inside the Chattanooga Convention Center, space permitting.
Register your truck now by clicking here. For information about the show and all show registration visit TennesseeTowShow.com.
The Tennessee Tow Show Beauty Contest is sponsored by Road America, Phoenix USA Inc. and Kapnick Insurance Group.