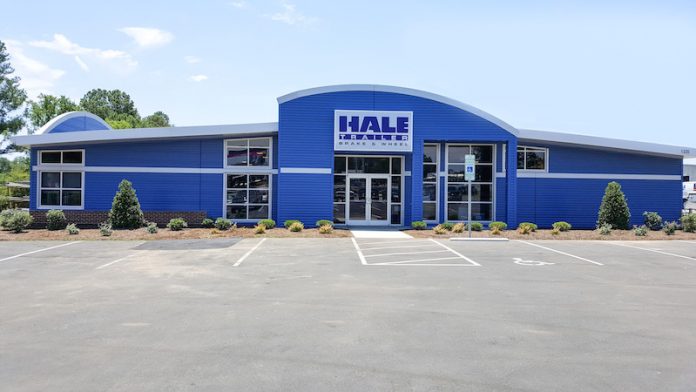 Talbert Manufacturing, a North American leader in specialized heavy-haul solutions, names Hale Trailer Brake & Wheel, headquartered in Voorhees, N.J., as its top dealer for the 11th straight year. This award recognizes a Talbert dealer for outstanding performance in trailer sales, service and parts. Hale outperformed all other Talbert dealers in 2018 and was also recognized as the top parts seller for the year.
"For over a decade now, Hale has been heavily responsible for the success of Talbert trailers on the East Coast,"
said Troy Geisler, Talbert Manufacturing vice president of sales and marketing. "With twelve locations from Maine to Florida, their commitment to customer service and knowledgeable staff reflect Talbert's core values and we are proud to announce their 11th straight year as our top dealer. Accomplishments like this are a great example of what the right partnerships can achieve."
Hale is a full-service trailer dealership that sells new and used trailers and related equipment. The dealership also rents trailers, sells commercial trailer parts and accessories, and provides general trailer service and repairs.
Talbert also named Reno's Trailer Sales & Rental of Belle Vernon, Pennsylvania as the Most Improved Dealer of 2018 and one of the Top 10 dealers overall.
"The Luchini family has carried on Reno Luchini's 60-plus-year legacy of superb service for their customers in the greater Pittsburg area," Geisler said. "Lance and his sons, Matt and Zach, have the knowledge and experience to evaluate each customer's needs and communicate them to Talbert to provide the best possible fit. At Talbert, we value this customer-focused approach. Reno's has done an excellent job this year representing Talbert and they deserve this recognition for all their hard work."
The remaining Top 10 dealers, based on 2018 sales, in alphabetical order:
Carrier Centers, Canada.
Coogle Truck & Trailer Sales of Otterbein, Indiana.
Freightliner of Grand Rapids. Michigan.
J & B Pavelka Truck & Trailer Sales, Texas.
Leslie Equipment Company, West Virginia.
Lucky's Trailer Sales, Vermont.
Remorques Lewis, Canada.
Royal Truck & Trailer Sales & Service Inc., Michigan.
Talbert has more than 80 dealers across North America. Visit their dealer locator.