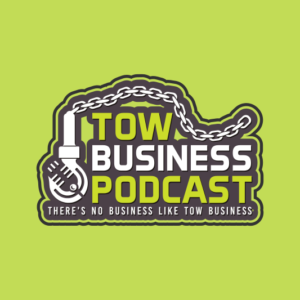 Season two of the Tow Business Podcast has begun. Visit towbusinesspodcast.com for more more information.
Season two episodes will be:
The importance and future of Quick Clear programs (TRIP, RISC, etc.)
Employee Pay Structures — What Type & How Much is Right For Your BusinessDrivers –
Some Get It, Some Don't … Why?
Certification – Why Doesn't the Towing Industry Have Mandatory Certification and Training When Other Industries Do?
The Industry Trend of Buying and Selling Companies — How to Value a Towing Business
The Towing Industry is More than Flatbeds and Wreckers Nowadays — The Importance of Trailers, DTUs, Off-road Equipment, Etc.
And there will be additional "bonus" shows throughout the season. Visit towbusinesspodcast.com