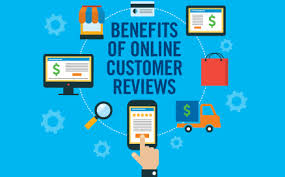 One of the most important things you can do with online reviews is learn from them. If you're receiving positive reviews about your friendly staff — great, keep it up.
However, if a customer had a bad experience because, say, the wait time was longer than quoted, use the opportunity to show the customer you care by responding to their comment.
Some MarketSmart clients say that responding to positive — and negative — reviews shows they take their customer experience seriously. In turn, it gives your business the chance to address issues with staff and make corrections where needed.
Here are some resources for more information on online reviews:
https://smallbiztrends.com/2017/04/importance-of-online-reviews.html
https://www.brightlocal.com/learn/local-consumer-review-survey/