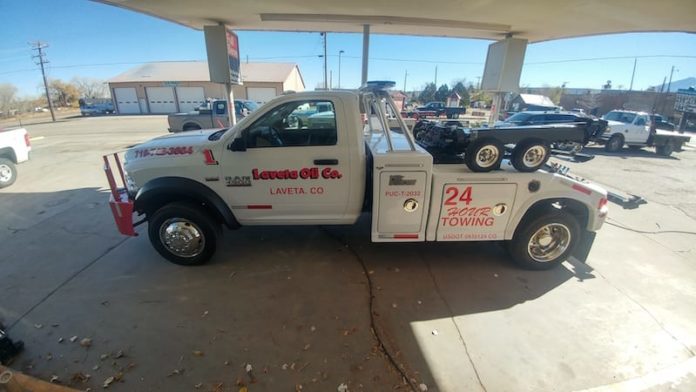 We recently added a new truck to our fleet: a 2016 Ram 4500 with a Vulcan 880. This truck replaces our worn-out 1995 Ford F-350 Holmes 402. We're based out of La Veta Colo., and at 7,000 feet we get a lot of snow in the winter. This is our off-road, pull-them-out-of-the-ditch machine.
We service Huerfano County and this truck will complement our fleet nicely. We're a family-owned business with a fleet of only three trucks but we offer light- and medium-duty towing and 24-hour roadside service.
We would like to thank Troy at Twin Cities Wrecker Sales for his hard work helping us bring this truck to life, and look forward to having another successful winter.
Joe Geiser and Frank Geiser (father and son owners)
Laveta Oil Co.
La Veta, Colo.