Jerr-Dan Debuts Their New Side Stabilization For Heavy-Duty Wrecker Units At The 2019 Florida Tow Show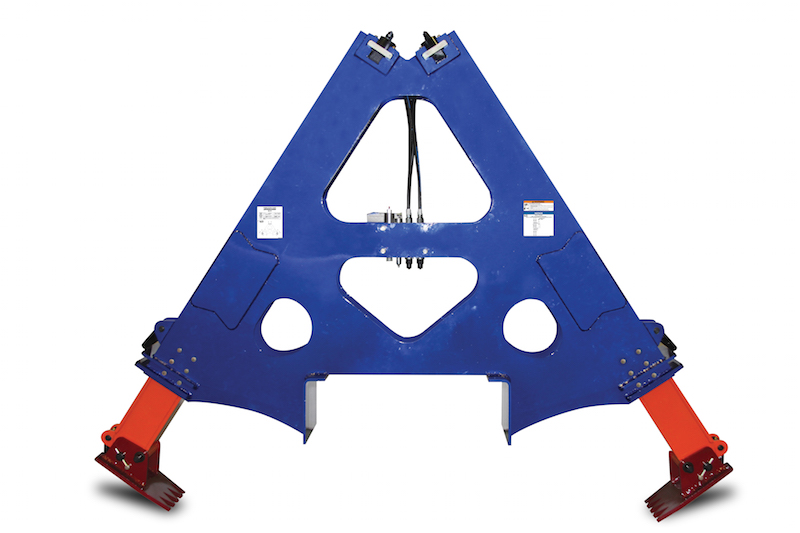 Jerr-Dan Corporation, an Oshkosh Corporation company (NYSE:OSK) debuted their new Side Stabilization (SS70) for heavy-duty wrecker units at the 2019 Florida Tow Show in Orlando, Fla., along with remote control enhancements.
The SS70 features 37,000 lbs. of rated structural capacity, hydraulic legs that can be controlled from the driver and passenger side control stations, a side-to-side leveling capability of up to 5.5 degrees, pivoting feet and 4 D-Rings for rigging. With two mounting options, a forward position behind the cab and a rear mounting position in front of the pedestal, the SS70 provides more stability to the truck during recovery and improves performance during towing, when operated within product guidelines.
According to Mike VanAken, Jerr-Dan director of product management and marketing,
"The new side stabilization option allows operators to put more counterweight forward for enhanced towing performance and keeping the SS70 behind the pedestal creates enhanced stability. Additionally, the new option creates better stability throughout the entire range of motion in the boom."
"Listening and responding to our customers' needs for more than 45 years has allowed Jerr-Dan to continue innovating and delivering the best equipment in the towing and recovery industry," said Jeff Irr, senior director of sales for Jerr-Dan. "The new SS70 is a direct result of feedback from end-users and our distributor network. Our industry experience and brand value continue to be the driver in delivering the highest quality recovery vehicles in the business."
Jerr-Dan's heavy-duty remote control has been improved and relaunched. Upgrades include an added winch engagement and two-speed functionality along with color-coordinated winch function paddles and a brightly-colored housing for improved visibility. The remote features also include two rechargeable batteries, a charger and tether cable for wired control and trickle-charging.