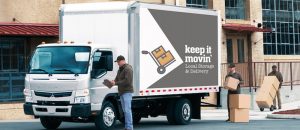 FUSO has unveiled its new FUSO FE180 gasoline-powered cabover truck.
The truck is powered by a GM 6.0L, V8 engine delivering 297 HP and 361 lb/ft. of torque. The engine is combined with an Allison 1000 SeriesTM transmission that is PTO-capable. FUSO includes the FuelSense 2.0® featuring DynActive™ Shifting from Allison that provides a 2 percent to 6 percent improvement in fuel economy.
Similar to the FE GAS Class 4 trucks introduced by FUSO last year, the FE180 GAS includes many standard features and includes a free year of Verizon Connect telematics. Electro-coated frame rails increase frame durability, and 19.5-inch tires are standard on the FE180 GAS.
The FE GAS series, including the new FE180 GAS, are built at Freightliner Customer Chassis Corporation (FCCC), a Daimler Truck plant in Gaffney, S.C. The truck is made in the U.S.A. with domestic and imported parts and is the only FUSO product produced domestically.
"We understand from our research that many diesel Class 5 truck owner want increased power allowing for more payload," says Justin Palmer, president and CEO, Mitsubishi Fuso Truck of America. "Later this year, customers will have this option when our new FE180 GAS comes to dealerships."
Production of the truck begins later this year. It is estimated that the FE180 GAS will begin arriving on dealership inventories in the final quarter of 2019. It will be introduced as a 2020 model year truck.
For more information visit mitfuso.com.