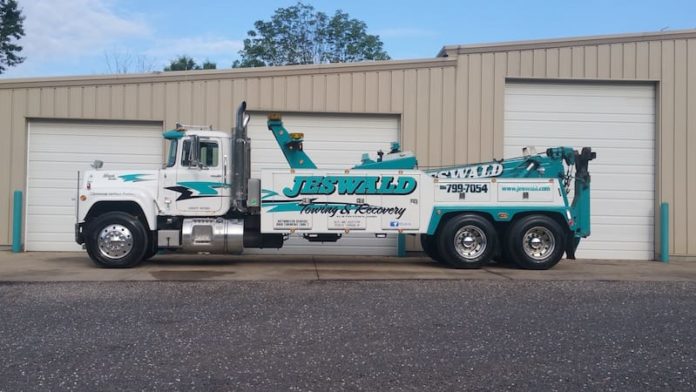 Unit 183 is a 1986 Mack with a 1990 Vulcan 30-ton integrated unit proudly operated and cared for by 21-year industry veteran Paul Ghrist of Jeswald Auto Truck Service in Austintown, Ohio.
"It is equipped with lots of strobe lighting along with an arrow stick front and rear to help warn motorists when working alongside the highway," Ghrist writes. "It also carries diesel fuel, coolant and fuses among other things to possibly get the driver back on his way. This unit is a first-out truck and runs almost every day. I would like to thank everyone who puts in the time to make this publication such an informative and helpful magazine. And to all the other towers out there, be safe and watch your back."
Jeswald Auto Truck Service has been family owned and operated since 1939, serving the Mahoning Valley with a fleet of light- to heavy-duty trucks providing services that include towing, recovery, roadside assistance and transport.