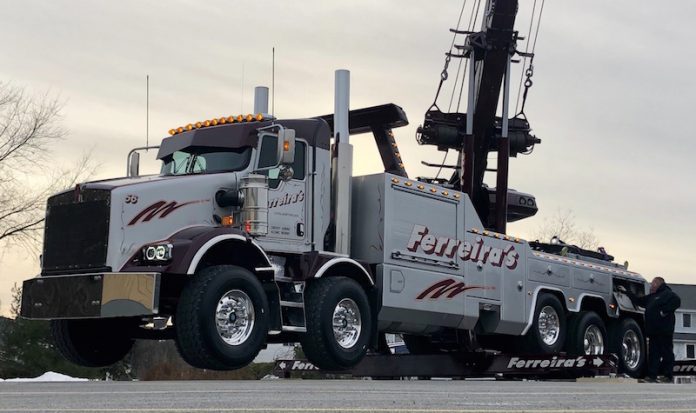 Here's our 2010 T-800 twin steer Kenworth with a 2019 NRC 50/65 with five winches and a rigging box. We just finished it up the first week of February 2019. We built this in our shop and are very proud of how it came out.
Richard Mason
Ferreira's Towing & Recovery
Chelmsford Ma.
Editor's Note: Ferreira's Towing & Recovery was established in 1973. Today the company provides towing, recovery and specialized transport services to Massachusetts, New England and beyond. Ferreira's also offers certified fleet maintenance and repair, 24-hour roadside assistance and light-/heavy-duty Massachusetts state inspections.