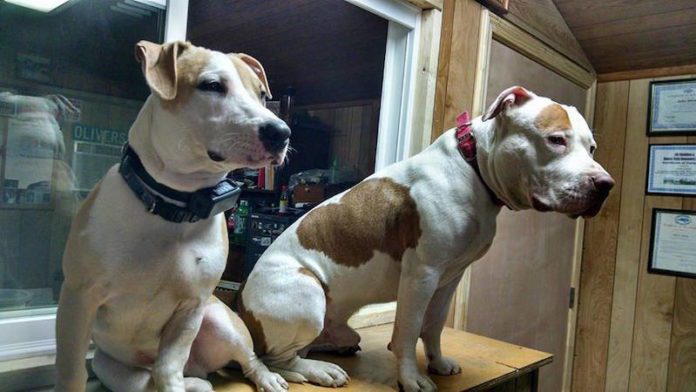 These are our tow dogs Benji (left) and Mack. Both Pit Bulls, Benji is one and a half years old and Mack is a four and a half.
They enjoy going on rides in the tow truck and Benji greets customers in the office.We've been in business since 1965 and serve the Granville County, N.C. area and tow locally, providing light-, medium- and heavy-duty towing, unlocks and jump-starts.
John and Tuesday Oliver
Oliver's Towing
Oxford, N.C.