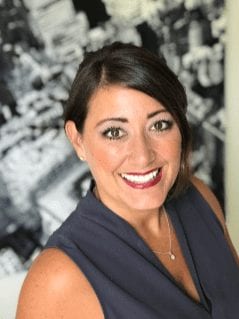 Andrea Corso has been appointed as Head of Communications at Daimler Trucks North America (DTNA) effective August 20, 2018. Her responsibilities include DTNA's internal and external corporate communications as well as product communications for the Freightliner, Western Star, Detroit engines and components, and Thomas Built Buses brands as well as other brands in the U.S. and Mexico.
Andrea Corso succeeds Katja Bott, who will take over as Head of Global Communications at Mercedes-Benz Cars in Stuttgart effective October 1.
Andrea Corso has over 20 years of communications experience with renowned consumer brands such as Nike, Levi's and Adidas. Her responsibilities included the development of internal and external communications strategies, brand positioning and executive communications.
"We welcome Andrea to the DTNA family, it is great to have her on board. At the same time, a big thank you to Katja Bott for her outstanding work and we wish her every success in her new role," said Roger Nielsen, president and chief executive officer.